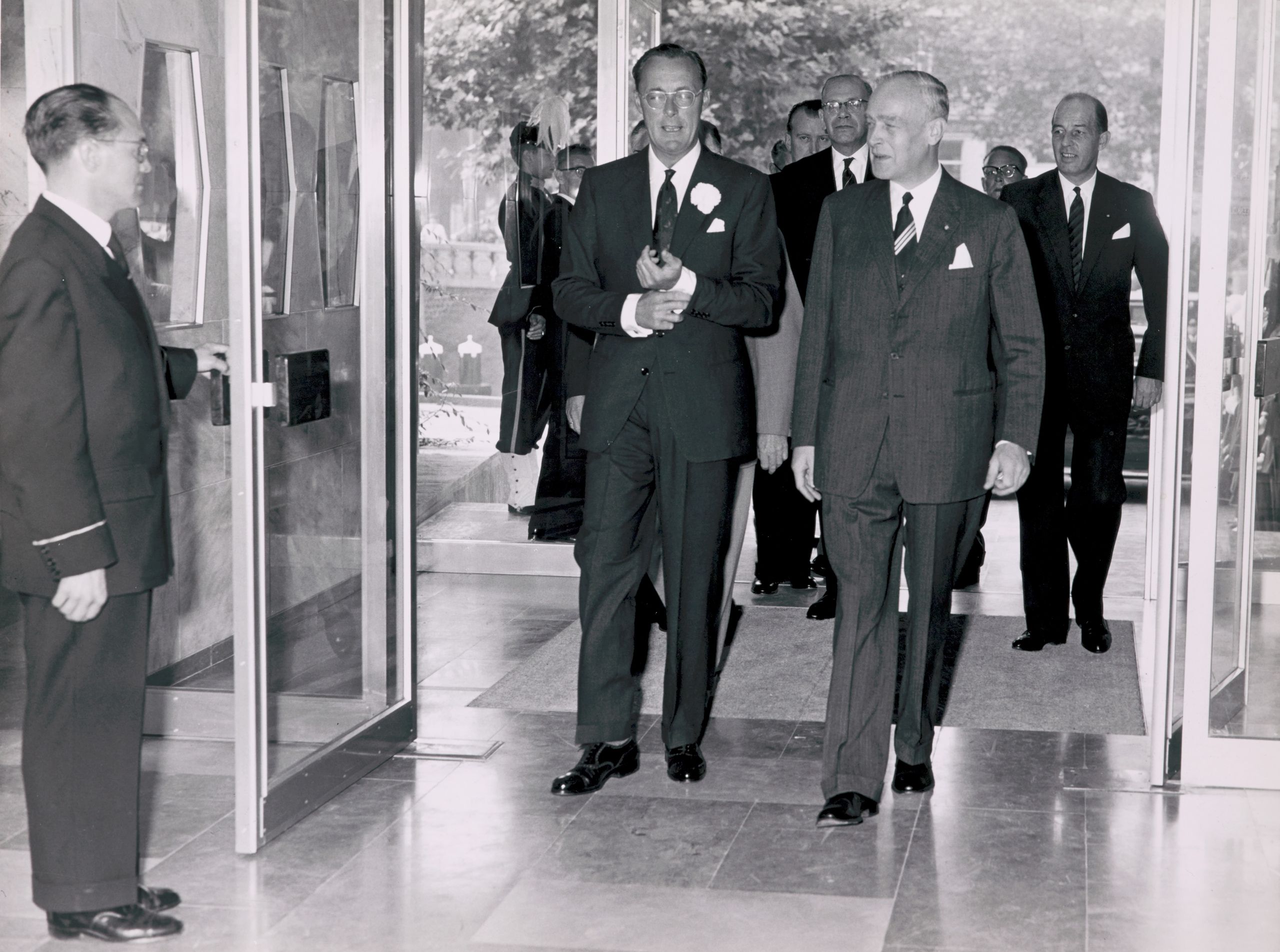 Rebuilding for the future
In the decades after the Second World War, SHV rebuilds the company with great conviction - and great success. Growth over this period of reconstruction culminates in the opening of an impressive and modern new headquarters in Utrecht in 1960.
As SHV transforms into a modern corporation, it opens its doors to new talent. Communicating with employees becomes more important than ever and personnel are also empowered through the participation in work councils.
A new impetus
On the 7th May 1945, the city of Utrecht – home to SHV – is liberated by Allied forces. The end of the war and of Nazi oppression is joyfully celebrated. SHV has survived to mark its 50th anniversary in 1946. And although the event is kept low key in light of the suffering of the last few years, employees enjoy games like table shuffleboard ('sjoelen') and nine-pin bowling ('kegelen').
Just like the rest of the Netherlands, SHV now starts to focus on rebuilding. As the Rotterdam harbour installations and fleet are severely damaged, large investments are required to get the company up and running again. Coal production everywhere needs time to reach the necessary levels but, step by step, SHV manages to recover. As it does, it keeps a close eye on change – such as the rising importance of oil and gas.
'Sjoelen' at the 50 year anniversary of SHV in 1946.