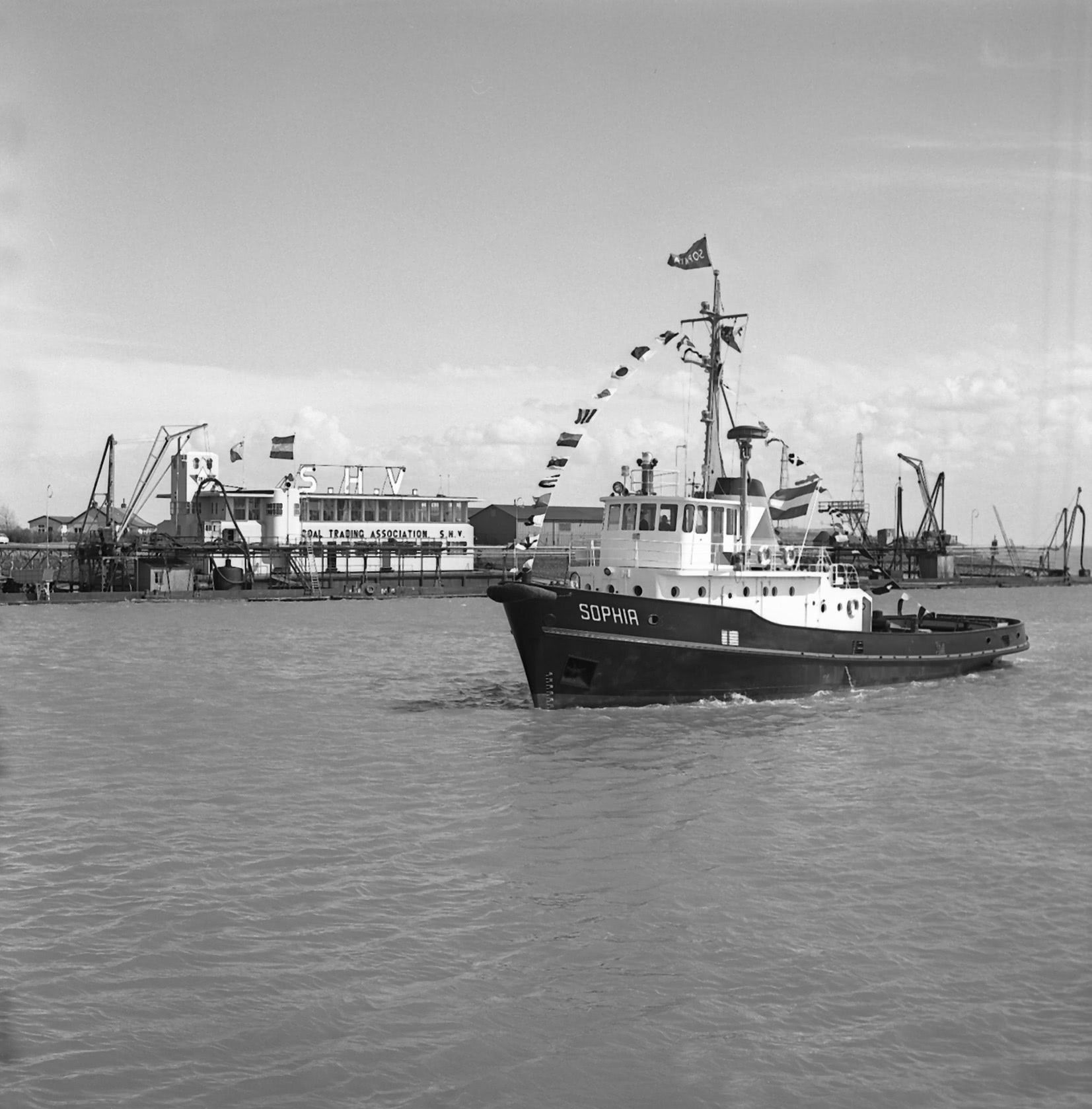 Maritime empire
In its early years, SHV aims to take ownership of the entire coal supply chain from mines to transportation to sales. By 1924, the company owns an expanding fleet, has modernized transshipment in the Port of Rotterdam, and manages several coal bunkering stations around the world. For many decades, SHV plays a pivotal role in maritime history.
A growing fleet and a new terminal
The 1904 monopoly on the trade in Westphalian coal opens new horizons as SHV moves into shipping. Initially depending on Rhine shipping companies, SHV soon decides to build a fleet of its own. In 1907 the company orders its first three ships, while serious expansion of its Rhine fleet begins in 1911.
Also in 1911, SHV establishes a terminal at the newly built Waalhaven. The company has already revolutionised transhipment at the Port of Rotterdam through mechanical innovations like the elevator-transporter . The 1910 opening of a coastal bunkering station results in an ever-growing customer base. And now, with the takeover of a shipyard, SHV is also able to build its own ships.
SHV elevator-transporter bunkering coal from a barge onto a seabound ship in the Port of Rotterdam, with the famous Hotel New York in the background, c. 1930.