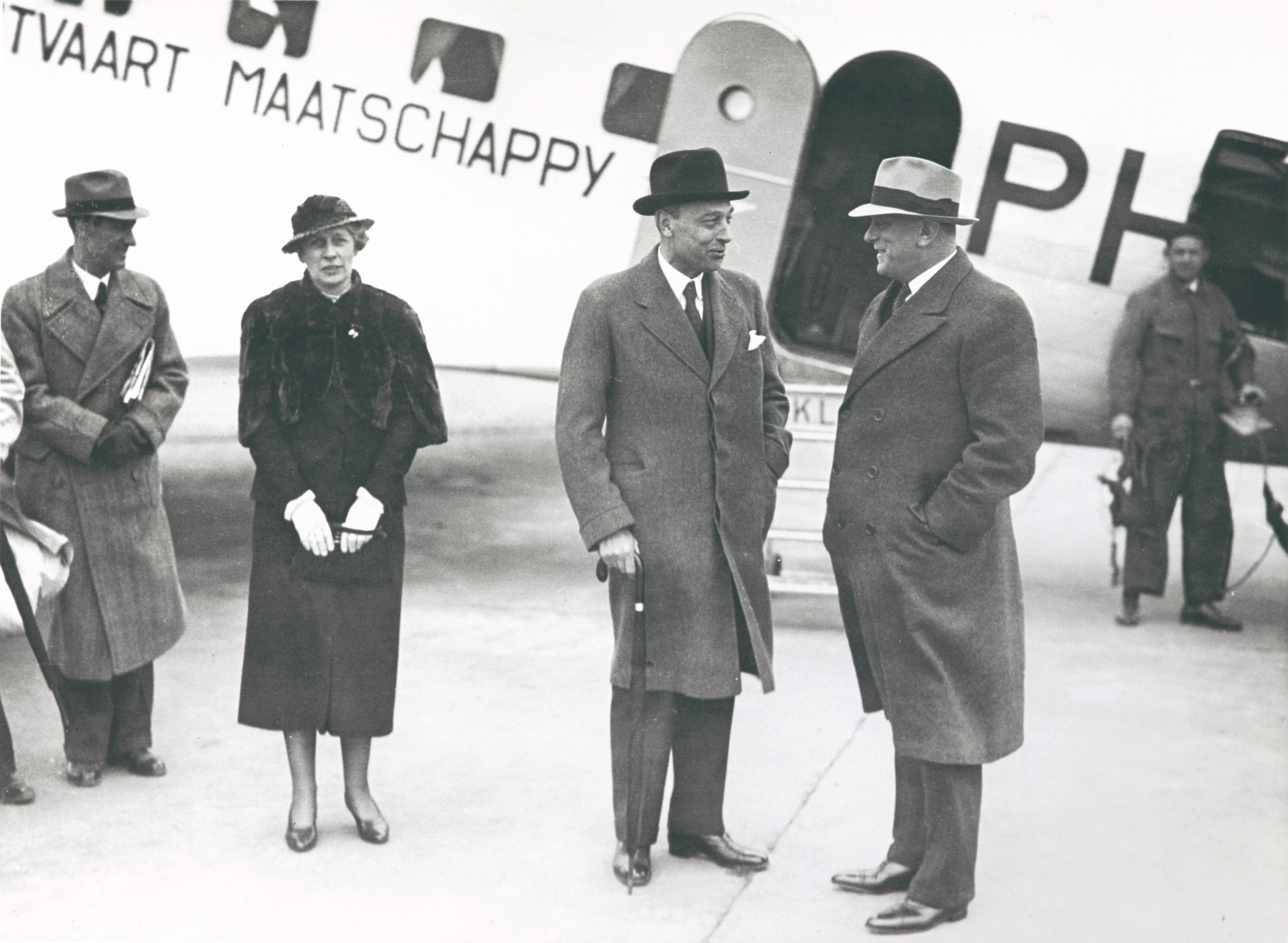 Unitas: investing in the future
The fast pace of industrialisation is changing every aspect of daily life. Electrification and mechanisation power economic growth, while consumers profit from the boom in mass production. And there is a growing market for innovative business ideas.
As a believer in modern technology, SHV director F.H. Fentener van Vlissingen founds Unitas, SHV's investment arm, in 1913. This independent company allows SHV to freely invest in business ventures.
A new fabric
The world of fashion is also changing rapidly. The speed in which clothes are produced, bought, and sold accelerates while new textile fabrics are developed. These include rayon – a synthetically manufactured silk. Natural silk is a luxury only the elite can afford to enjoy, but rayon is accessible to the general public.
The rayon industry quickly expands and SHV director F.H. Fentener van Vlissingen is more than interested when asked to help set up a factory. Together with colleague J.H.C. Balthazar he provides the starting capital for the Nederlandse Kunstzijdefabriek (Dutch Rayon Factory – ENKA) in 1911. More ENKA factories soon follow across the Netherlands. SHV not only generates revenue from this profitable business venture, but also acquires a regular buyer for the large amounts of coal required to produce the fabric.
In 1969, ENKA evolves into what is now known as AkzoNobel, a leading paint and coating company with a worldwide presence.
Employees at work in the ENKA rayon factory in Ede, The Netherlands in 1930.