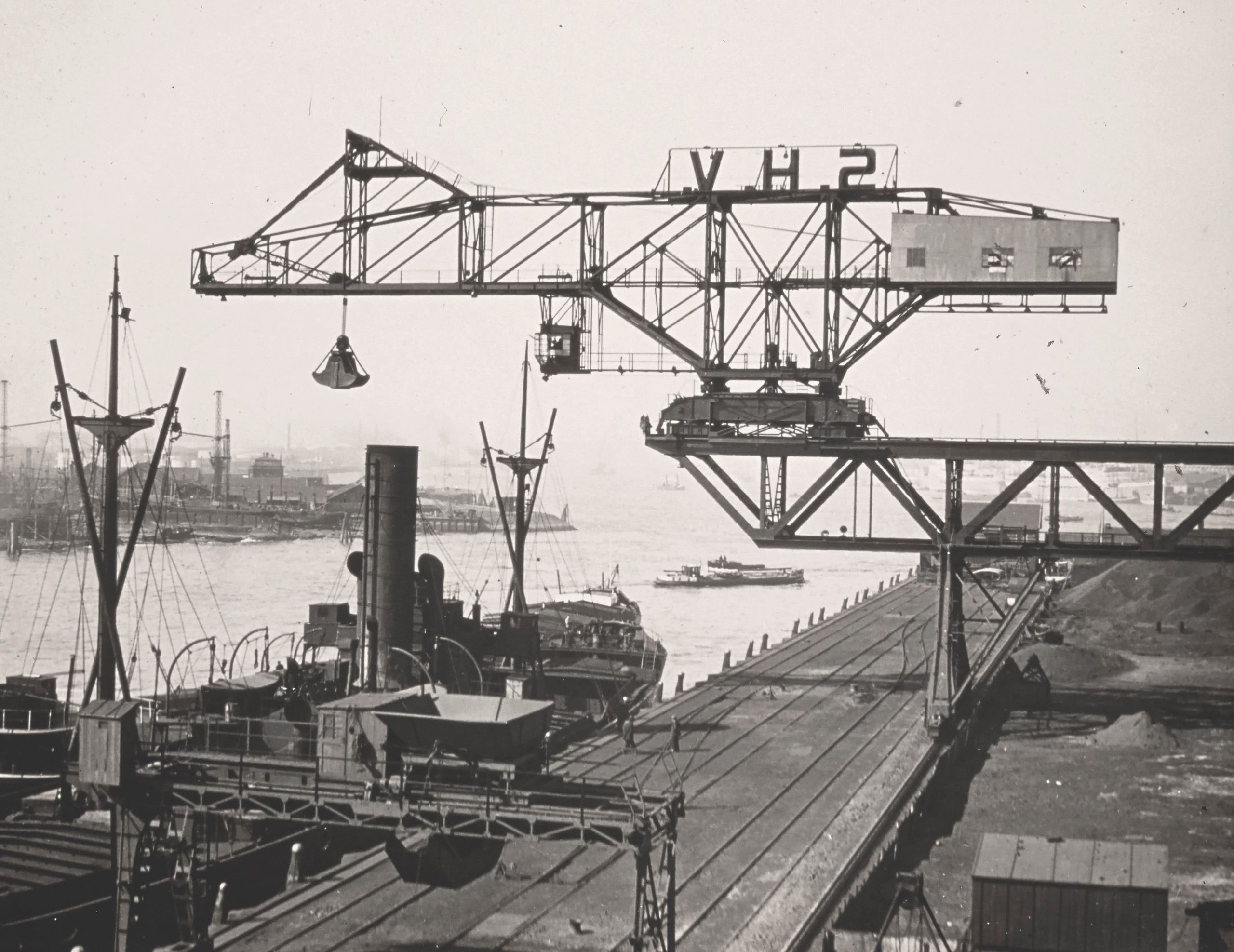 Monopoly on German coal
SHV's contract with the German coal supplier grants the company trading rights to all coal imported by train. Coal imported by river barge, however, remains a free market. This changes when in 1904 SHV extends its monopoly to shipped coal and, in doing so, controls the entire trade in German coal. But this comes at a cost.
Coal by train
At its inception, SHV is little more than a loose cooperation of coal firms. The coal is sourced from several mines owned by the German Syndicate in the Ruhr area, then mostly transported to the Netherlands by train. Headquartered in Utrecht, SHV enjoys a perfectly central location at the heart of the Dutch rail system. From here, the coal is easily distributed to individual traders.
The strict rules dictated by the German Syndicate give SHV a monopoly over the trade in coal transported by train. The trade in coal transported by water remains a free market. As barges increase in size and harbours modernise, boat transportation becomes considerably cheaper and more lucrative.
German coal arrives in the Netherlands in 1921.